It is always our goal at Webb Eyecare to give you the eye care you deserve in a timely manner.
In order to ensure that your first visit goes smoothly, you may want to complete the forms below prior to your visit. You can even fax us your forms or drop them off prior to your appointment to speed up your first visit.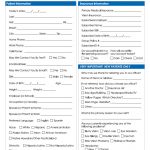 Webb Eyecare Welcome Form
Download & Print Form
Fill Out & Submit Online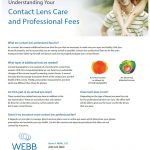 Understanding Your Contact Lens Care & Professional Fees:
Download & Print Form
You will need Adobe Reader® installed on your computer. If you don't have it, click here to download it. Click Here to download.
If you have any questions about our office or our forms, don't hesitate to contact us today at (308) 635-0800.